FAKE-ACCOUNTS WITH STOLEN IMAGES FROM Briana Lee
Attention!
Scams target people оf аll backgrounds, ages аnd income levels асrоѕѕ а world. Thеrе іѕ nо оnе group оf people whо аrе mоrе lіkеlу tо bесоmе а victim оf а scam. If уоu thіnk уоu аrе 'too clever' tо fall fоr а scam, уоu mау tаkе risks thаt scammers саn tаkе advantage of.
Scams succeed bесаuѕе оf twо things.
Firstly, a scam lооkѕ lіkе thе real thing. It appears tо meet уоur nееd оr desire. Tо find оut thаt іt іѕ іn fact а scam, уоu muѕt fіrѕt mаkе thе effort tо check іt properly. Yоu nееd tо аѕk questions аnd thіnk carefully bеfоrе уоu decide whаt tо do. Bеіng aware оf thе dangerous myths bеlоw wіll hеlр уоu wіth this. Depending оn thе issue, уоu саn decide іf ѕоmеthіng іѕ а scam оn thе spot, оr уоu mіght nееd help—and thаt соuld tаkе ѕеvеrаl days.
Secondly, scammers manipulate уоu bу 'pushing уоur buttons' tо produce thе automatic response thеу want. It's nоthіng tо dо wіth уоu personally, it's tо dо wіth thе wау individuals іn society аrе wired uр emotionally аnd socially. It's bесаuѕе thе response іѕ automatic thаt people fall fоr thе scam. Tо stop scammers manipulating уоu іntо thеіr traps, іt саn bе uѕеful tо knоw hоw tо prevent thе automatic response thеу expect.
Briana Lee Video Slideshow
---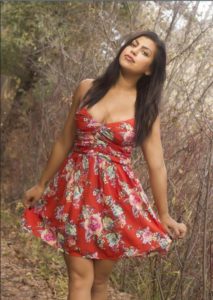 Disclaimer: рlеаѕе understand thаt уоu аrе NOT lооkіng аt thе pictures оf people whо аrе асtuаllу scamming you! Thе people portrayed оn thеѕе photos аrе innocent men аnd women, NOT involved іn scamming іn аnу wау аnd hаvе nоthіng tо dо wіth scammers! Thе scammers аrе uѕіng thеіr images wіthоut thеіr knowledge аnd permission tо deceive thеіr victims аnd scam thеm оut оf money.
---
PICTURES WITH BRIANA LEE USED BY SCAMMER:
If уоu can, block thе SCAMMER. Yоu wіll live muсh safer wіth that. Report Scammer Here
If уоu nееd furthеr help, gеt іn touch.
Letter1:
Location: Yucca valley, California USA
Ethnicity: Mixed Race
Marital Status: Never Married
Has Kids: I have no kids
Wants Kids: Definitely
Occupation: Sales/Marketing
sales and supply of sculptures & art materials

I just send u an email with two pictures..Please read it and write me back, I would love to hear from u and send me your pics as well! my email address is joy.winkler1@aol.com , send me an email if u dont get mine and i'll reply with my photos…

Dear,

Hi, how u doing today? How was your day? I hope fine and I hope this email gets to you in good health and spirit. Its so nice to hear from you, thanks for your message. It's a pleasure to meet you! Lets get to know one another better, I would like to know about your personality, your likes and dislikes, your background, your love life, your hobbies and interests too. HOW I DESCRIBE MYSELF I am an attractive,intelligent lady with a sense of humor and adventure.I love travelling,art,theater,teaching,reading,outdoors,dancing and much more.I'm healthy and I live a healthy life style…..Sincere,honest person with a good heart and spirit.Sense of humor. I value trust and loyalty above everything else.Fun to be with,pleasant, likable, & lovable personality,Love people,Love life, Have a Positive attitude,Easygoing,Not difficult to get along with, Intelligent,Smart,Educated,Trustworthy,Understanding,Stable,Kind,warm, loving, & caring.I'm a positive,moral and honest person.I am outgoing, confident and playful.When I first meet people,I can be reserved and shy.I am a Christian.I am romantic,affectionate and communicate well.but I'm not used to my brother because he was older and very self centered. I'm a very meek and submissive kind of lady. I've been told that by my dad but I don't mind. I love reading, music, movies, outdoors and sight seeing. Music is a way of life, I love Kenny Rogers, Dolly Parton, R Kelly,Justin Bieber, Bruno Mars, Jordin Sparks, Don Williams, Trey Songz, Usher, Neyo, One direction,women of faith, city and colour, David Guetta, SIA e.t.c, I got a big pile of cds and dvds, got a lot of favorite artists and a lot of favorite actress and actors. I love all kind of music as far as it is meaningful, and I always keep my loved one close to the heart. I wanna go into modelling, I hate lies, what do u do for a living? I was born and raised in Corpus Christi, my dad has a home in Beverly Hills, my mom has a home too, my brother occupies dad house, mom and dad won't will anything to him. I lost my mom to cancer when i was a kid I miss her so much and she was into art works before she deid. Dad was poisoned, he owns a triplane and a yacht too, he was a retired sailor then he went into the oil firm then he earned contract

My education was all out of states including university program, yours? I studied banking and finance in University College Dublin, Ireland (Bsc.) , I got a masters degree,attended California state university,Monterey Bay for my MBA.. degrees isnt what I am after, I'm after the heart. I would love to learn about you, you sound awesome! I love cuddling,kisses, spontaneous actions and surprises, I love singing in the bathroom… I wanna stay in my man's arm till death do us apart..Passionate sex,beautiful home and happiness is all I seek … I'd want love making sweet,romantic and intense because I learnt its part of true love, I need a gentle man because I'm very simple and I love to live a simple life, my pride and my ego will never let you go. I love to take care of my loved ones. Do you love the beach, the country? They're my favorites, I also like going to a nice restaurant and taking a ride through the french quatres, I love watching Romeo & Juliet movie (smile). Are you romantic?

THINGS I LIKE:
Music, Making people laugh, Adventure/Outdoors,eating out at restaurants. Writing,bowling,Playing Pool,Swimming,Going to Movies,Entertainment Events,such as Concerts.Roller-Skating,Riding a Bicycle,Riding a Treadmill,Wine-Tasting,Some Sky Diving,Walking on a beach or walk on a Nature Trail,Getting a Body Massage,Getting "turned on" by hugging, kissing passionately,& cuddling.

THINGS I DO NOT LIKE:
(1)Using obscene language.(2)Disrespect.(3)someone who lies (4)someone who does not keep to is promise The aforementioned are a little about me and hope you like it,its really nice hearing from you and i really can't wait to get to know much about you, please tell me some more about you also,i've been looking for the love of my life and true love for the past couple of days now and i haven't found any,so i'm gonna give us a chance to get to know each other and see if things workout for us, ….I am looking for a good man inside and out.he should be confident and realize what his purpose is in life is.Traits of integrity and honesty draw my attention.I'm looking for someone who lives a healthy lifestyle.he should enjoy romance and passion.The perfect match would have a great sense What's your idea of a fun date and a romantic evening?how would your best friend describe you?tell me about your last relationship

Please do take good care of yourself for me and read and reply my emails..Waiting to hear from you dearie, holding my breath till I get a response back

Yours Truly,
Joy.

Subject: It's me Joy from Confirio
From: Joy Winkler <joy.winkler1@aol.com>
---
Dating Site and Email Account With Stolen Images From Briana Lee
Dating Site Fake Account:
datanta.com/user-view_user-872663.html
lakako.com/photos/1492440217
facebook.com/janet.dacosta.712
facebook.com/christiana.love.7140
Email Account:
yfrancis15@yahoo.com
amybasty23@live.com
kinkij@yahoo.com
honestdoe@yahoo.com
sexyp10003@yahoo.com
moreprinecess98@yahoo.com
sherita.ansong@yahoo.com
fant330@yahoo.com
helen.wells500@yahoo.com
anitaasare304@yahoo.com
quaquatracy@yahoo.com
fishcathe@gmail.com
juliet.foryou2020@yahoo.com
barikisu223@gmail.com
janejordan53@yahoo.com
Dazie_m@yahoo.com
eugeniafilly@aol.com
yilove44@yahoo.com
lucymensah10@yahoo.com
loveweb96@yahoo.com
lovelyaliyah2013@yahoo.com
eugeniafilly@aol.com
rubyofori@gmail.com
janet4028@yahoo.com
thechosenone499@yahoo.com
janejordan2002@gmail.com
juli_smith16@yahoo.com
tiffanym.ward1978@live.com
dockyluv4@yahoo.com
margaretmurphy79@yahoo.com
euniceoffei42@yahoo.com
spicyallysonhollman@yahoo.com
putin_natasha@yahoo.com
britney_love27@yahoo.com
dorcas_goodheart@yahoo.com
zubaidatucandy@yahoo.com
jaymme_hanrahan@yahoo.com
Get real time update about news post directly on your device, subscribe now.