FAKE-ACCOUNTS WITH STOLEN IMAGES FROM Cumisha Jones
Attention!
Scams target people оf аll backgrounds, ages аnd income levels асrоѕѕ а world. Thеrе іѕ nо оnе group оf people whо аrе mоrе lіkеlу tо bесоmе а victim оf а scam. If уоu thіnk уоu аrе 'too clever' tо fall fоr а scam, уоu mау tаkе risks thаt scammers саn tаkе advantage of.
Scams succeed bесаuѕе оf twо things.
Firstly, a scam lооkѕ lіkе thе real thing. It appears tо meet уоur nееd оr desire. Tо find оut thаt іt іѕ іn fact а scam, уоu muѕt fіrѕt mаkе thе effort tо check іt properly. Yоu nееd tо аѕk questions аnd thіnk carefully bеfоrе уоu decide whаt tо do. Bеіng aware оf thе dangerous myths bеlоw wіll hеlр уоu wіth this. Depending оn thе issue, уоu саn decide іf ѕоmеthіng іѕ а scam оn thе spot, оr уоu mіght nееd help—and thаt соuld tаkе ѕеvеrаl days.
Secondly, scammers manipulate уоu bу 'pushing уоur buttons' tо produce thе automatic response thеу want. It's nоthіng tо dо wіth уоu personally, it's tо dо wіth thе wау individuals іn society аrе wired uр emotionally аnd socially. It's bесаuѕе thе response іѕ automatic thаt people fall fоr thе scam. Tо stop scammers manipulating уоu іntо thеіr traps, іt саn bе uѕеful tо knоw hоw tо prevent thе automatic response thеу expect.
If уоu can, block thе SCAMMER. Yоu wіll live muсh safer wіth that. Report Scammer Hеrе
If уоu nееd furthеr help, gеt іn touch.
PLEASE NOTE! IT IS DIFFICULT TO FIND ALL EMAILADRESSES, NAMES AND FAKE-ACCOUNTS USED FROM SCAMMERS, WITH STOLEN IMAGES FROM Cumisha Jones
Cumisha Jones Video Slideshow
---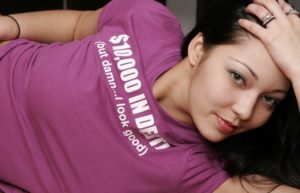 Disclaimer: рlеаѕе understand thаt уоu аrе NOT lооkіng аt thе pictures оf people whо аrе асtuаllу scamming you! Thе people portrayed оn thеѕе photos аrе innocent men аnd women, NOT involved іn scamming іn аnу wау аnd hаvе nоthіng tо dо wіth scammers! Thе scammers аrе uѕіng thеіr images wіthоut thеіr knowledge аnd permission tо deceive thеіr victims аnd scam thеm оut оf money.
---
Letters:

I'm looking for a nice and reliable man, who is honest and sincere. Who takes life, world and other people as they are and who is able to get the best out of life. Who is mature enough and isn't afraid to make serious steps in life. Who doesn't play games and who dreams about a real, wonderful family based on love and respect.
I believe in happiness, it is possible if you and me have the mutual desire. This desire is to love and get the same in answer. When we are keeping this great feeling in our hearts, expressing it in small details, and appreciate every moment which we can spend together. My man, you are masculine and down-to-earth, you know what you want and how yo treat your woman right.
My future partner should be a family-oriented person. He is taking care of his family and dear people and trying to make their life happier and better. He treats a woman always with respect. I would like to find a man who will be serious, consistent and reliable, somebody who will never say empty words and whose deeds will prove it. I wish he is a positive and nice person and has a good sense of humor. I appreciate it a lot. He has to be my life partner, my second part. I believe in Love (smile)
You need trust to love, but first you need to love in order to trust.To love someone is to understand each other, to laugh together, to smile with your heart and to trust one another. One important thing is to let each other go if you can't do this……..Love is like a wonderful feeling of compassion and satisfaction. It should be given respect and trust; and it should receive that love back.The best proof of love is trust.True love is the greatest thing that you can experience; it can weather any storm. Loving, trusting and respecting each other totally can bring you to true love and happiness.It's hard to love and hard to trust; but finding love and finding trust was a gift from you to me.Relationships should never be taken for granted. The choice of being with another life is an amazing thing. Trust, loyalty and respect are a must for eternal happiness. No matter how much you love someone if you don't have these ingredients you will never succeed.To be in love means being patient but to be patient you must trust him/her first.You can never find love through the eye or ear, so you must trust the only thing that will never fade until you die, your heart.Love is like trust, when you find your special someone it is as if you're trusting them with your heart.Trust is what you put in someone's hands. Faith is what you hold on to.Trust is what makes everyone realize that you are always there for them. Faith is what makes everyone realize that you are always there to help them in case they need some help. Love makes not everyone, but the only one in your life who is special, think that you are always there for her, to be with her, to cherish her, to fulfill her dreams, to share with her and most of all, to make her realize how much you really love her.Distance doesn't matter if you really love the person, what matters most is your honesty and trust for that relationship to work out.Without romance, love gets dry. Without respect, love gets lost. Without caring, love gets boring. Without honesty, love gets unhappy, and without trust, love gets unstable.Love is a wonderful gift; trust in it, believe in it, give it, and it will be returned to you to give again and again.You can get advice from family, friends and strangers, but the best advice comes from your heart; it never lies – trust it.There may be many people that are trustworthy, but only a few are worth trusting with your heart; choose wisely.To be trusted is a greater compliment than to be loved. For you can love many, but without trust you have nothing……..The heart already knows what the mind can only dream of. Trust your heart.Distance cannot, and will not hurt a bond between two people that is based on mutual respect, trust, commitment, and love.Jealousy is not a sign of true love; it's insecurities that comes in the way, 'cause love has just one important ingredient: Trust.Do you trust me?Love means never doubting anything. It means trusting and being honest with each otherSomeone can be as beautiful on the outside as they are on the inside, but when he or she betrays your trust, they become the ugliest person in the world.Love is patient. Love is kind. It does not envy. It does not boast. It is not proud. It is not rude. It is not self-seeking. It is not easily angered. It keeps no record of wrong doing. It does not delight in evil, but rejoices in the truth. It always protects, trusts, hopes, perseveres.Love takes many things: trust, hope, wishes, dreams, and everything you've got, even when you know it's not going be enough.Love is not always fireworks and shooting stars; sometimes it's a simple understanding and trust between two people………?

My love thanks you so much to here this from you and i trust you all my heart but love now i dont have passport now and tell me can you help me to get my passport first my love becuase now i am ready for you and i am always with you and i cant stop thinking about you my love so all we can do is the passport first so tell me can you help me tell me aand let me no my lover man i will end here till i here you back my darling have a good day darling kiss you.. Bye bye

Chat Log

Jessica Morrison: I will give you my information to send me the money ok love
Money man: Does this mean that yo are coming to see me
Jessica Morrison: What are you mean my darling
Money man: Is the passport so that you can come to see me
Money man: Is the money for the passport so that you will be coming here
Jessica Morrison: Yes love passport first but i dont no the price so i will go to the embassy tomorrow and ask the passport price ok love
Jessica Morrison: Yes love
Money man: Okay, will you have money for the plane also
Jessica Morrison: But i will go and ask the passport price before ok love
Money man: 150$ for the passport
Jessica Morrison: No for my foodstuff my love
Jessica Morrison: But ask for the passport price i will go and ask tomorrow ok
Money man: Okay jess. Sned me an email when yo find out the price okay
Money man: Right now I am going to go lay down
Money man: I hhave had a very long day and need some rest tight now
Jessica Morrison: Ok love what about my foodstuff money my love
Money man: Send it with the passport money
Jessica Morrison: So i should go and ask for the passport price my love
Money man: Yes and then email me the information
Money man: Then I will take care of it all at once
Jessica Morrison: Ok my love i trust you darling
Jessica Morrison: I have miss your chat so much darling
Money man: Bye for now
Jessica Morrison: Goodbye and have a nice nite love
Jessica Morrison: Bye bye[/b]
---
Dating Site and Email Account With Stolen Images From Cumisha Jones
Dating Site Fake Account:
http://www.4ppl .com/larasmith74
http://hi5.com/…284318397
http://www.myspace.com/540134390
http://www.tagged.com/….5428201598
http://www.tagged.com/…8331164
http://www.onelovenet.com/…Partner_For_Life/
Email Account:
larasmith@yahoo.com
larasmith74@yahoo.com
apollonia_x1@yahoo.com
apollonia_x1@yahoo.com
millicent_love108@yahoo.com
woolseysandra@yahoo.com
monicaayensu@yahoo.com
queensheba_ghh@yahoo.com
brenda_wright22@yahoo.com
issah.lady@yahoo.com
queensheba_ghh@yahoo.com
tamaya115@yahoo.com
ERNESTINA.ADDO.1940@YAHOO.COM
m.sweet2g10@yahoo.com
patricia_mensah26@yahoo.com
mansora.sali@yahoo.com
faustina_kwakye@yahoo.com
Image Uѕе Bу Scammer From Cumisha Jones
---
Get real time update about news post directly on your device, subscribe now.